My Medical Malpractice Claim with Spinner Law Firm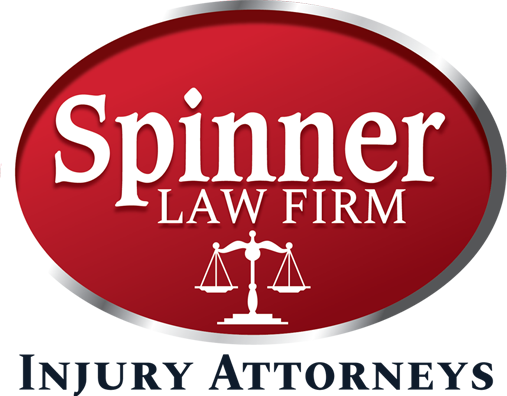 (813) 991-5099

Working with Spinner Law Firm was a great experience, and they were able to help me get an incredibly generous settlement out of my medical malpractice claim this past year. I couldn't have asked for a better lawyer than Charles Spinner, he seriously went above and beyond for my case, and even with his already big caseload he made sure my claim got the attention it needed and I ended up with a great result!

A few years back I had been injured climbing down from a ladder, while I was doing some regular maintenance around the house. I was 33 at the time, and in pretty good shape and never really had any nagging injuries or joint issues. But one afternoon, as my nephew and I decided to clear out my gutters, I was climbing down off a ladder when it had slipped and I essentially fell off it. The fall was only from about 5-7 feet, but I initially landed directly directly on my feet and immediately heard a loud pop coming from my knee and felt a sharp pain shooting down my leg as I crunched to the ground. My nephew who was picking up some leaves nearby ran over and got my wife and we called an ambulance since I was in terrible pain at this point and couldn't move.

I got to the hospital and eventually they found that I had torn two ligaments in my knee and had some scar tissue in the area, that needed to be cleaned up. I was actually thankful, thinking that I got away okay and would be able to simply get some rehab but apparently the tears were very bad and I would require surgery. I was recommended a local surgeon in my area from one of the doctors in the hospital, and eventually my first surgery was scheduled. The doctor seemed great to begin with, and had mentioned that he had done the procedure I needed many times and it wouldn't be an issue. I checked out his reviews and even saw examples from former patients who had similar procedures so I was pretty confident under his care. If I had known what I know now however, I would have definitely sought out another opinion at this point.

Everything seemed fine before my procedure, and after I was told it was successful. But immediately after I was still in tons of pain and really didn't know what to make of it. The next few days were a nightmare of constant pain and agony, and my first follow-up I was constantly being reassured that everything was okay – as I learned later it was not! The next few weeks were terrible and I was not recovering well, my doctor was not responsive and I felt like I was just being told what I wanted to hear the whole time. And with another surgery scheduled in a few months I didn't want to wait and decided I should seek another opinion. I found one of the top specialists for such injuries in Florida, and the moment my imaging came back he knew something was very wrong. The previous surgeon had completely botched my surgery and actually damaged my knee further. The specialist recommended I get a revision procedure done as soon as possible and also mentioned that I should seek legal counsel for my previous surgeon, as he had a reputation amongst other doctors for issues. This was a difficult time for me, since I was constantly in pain and now had this issue to deal with. I eventually needed 3 further surgeries to get my knee back functioning and to this day, nearly 2 years, it is still not 100%. During this time my wife got in touch with Charles and his team at Spinner Law Firm, and immediately upon explaining the situation he was there for us.

My wife was able to handle a lot of the communication for me thankfully while I was in and out of surgery, but Charles was amazing to deal with the whole time. He constantly asked me how I was doing, and we got along quite well even outside of discussing my case – he is a real people person and is very warm with his clients. He was very upfront from the start, and told us it would be a tough case to win, but he believed in us and genuinely wanted to right the wrong of my previous surgeon, especially after finding out he had a history of such actions and was never held liable for it. Charles and his team spent over a year on this case, and even when there were no updates for weeks or months, he was always checking in on us and making sure things were good with my recovery and everything, something I will never forget. Charles brought in my new surgeon to give statements on my behalf and he was able to point out the many errors in judgement of my previous doctor. One thing that helped was that I had communicated with my doctor by email and had all of these messages saved and they ended helping us prove his negligence and lack of action throughout the case. Eventually the case ended in a settlement agreement, which ended up being much more than I ever expected. The fact is that my knee is still giving me a lot of pain but it is getting better, and I am hoping to fully recover eventually. Charles Spinner and his team worked so hard for us, and I appreciate everything they did during our case, as long as it was!
Review of Spinner Law Firm