My Experience with Affordable Dental Care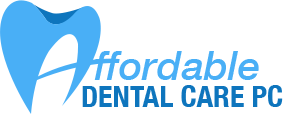 (718) 897-3434
I just recently moved to New York City for a job this past year, and its been a difficult transition through the pandemic but my family and I really are loving it here. Adjusting to life in a larger city has been very interesting and while theres always something to do, I am glad we picked a nice neighborhood like Rego Park in Queens to call home. My wife and I have been living in Maine for the last 4 years, and after some changes at my company I was offered a chance to move to New York, with a larger role, more money and a lot more responsibility, something I couldn't pass up. I knew getting used to the cost of living would be a crazy experience for us, but one thing I never considered was having to find a new dentist! It never even crossed my mind until one night when we out to dinner, and I bit down on my meal and felt a sharp pain in one of my teeth. The pain bothered me for the next few days and I could barely eat, and decided I needed to find a dentist fast. I've never been very good with my oral health, and back in Maine, having a young child at home, I haven't seen a dentist for at least 2-3 years. And before that I maybe had a checkup once a year, if that! I did a quick Google search and came across Dr. Pinkhasova and Affordable Dental Care, which was conveniently in walking distance from our new home.
By the time I had made a call to them, it had been about 4 days, and my toothache was really bad, I couldn't chew at all on the left side of my mouth and even felt pain while brushing. The first call was simple and straightforward, they asked about my dental plan, and gave me some appointment times, and thankfully I was able to get an appointment that very same week which I loved!
On the day of my appointment, walking up to the building I had a little bit of trouble finding the place, but once I was there I could see a bunch of signs pointing me in the right direction. Affordable Dental is located in a building right on Queens Boulevard, a major street where I live, similar to other buildings in the area – so be sure to look out for signs as it can be difficult for someone like me who doesn't know the area well. This was the first time visiting a doctor of any kind since we had moved, and I didn't know what to expect. My dentist in Maine was a tiny two-room retail store, where you were lucky if anyone would ever be waiting and I expected the place to be packed, busy and loud, like a lot of New York City had been so far. But in reality, walking in I felt right at home! It was a nice, quiet, comfortable dental office like any other. The front desk staff was very friendly and greeted me warmly when I walked in the door. I filled out the standard paperwork, gave the staff my insurance info and waited for my appointment. My appointment was for 10:30 but since I was early, I was actually seen a few minutes before that which I was very surprised about. The waiting room was your standard doctors office setting, in the 5-7 minutes I had to wait I was able to fire off some emails and I could see myself actually getting work done there on a busier day.
Dr. Pinkhasova and her staff were very pleasant and nice to be around, I couldn't have asked for a better dentist. She was so thorough and being a new patient she was so thorough with everything. She comes off so knowledgable and asked questions about my brushing and flossing habits as most dentists would. One thing I hated about my former dentist was how rough she would be with my teeth and just my mouth in general, but Dr. Pinkhasova was very caring, thoughtful and gentle. Even just describing my tooth pain to her she had a rough idea of what I was going through and started describing issues with chewing I was actually having at the time. She quickly identified my tooth issue and found the cavity and said it needed to be extracted as soon as possible. I really didn't expect something like this, and not having been to the dentist in a while wasn't prepared at all. But Dr. P was so professional and calm about the whole situation as its probably an everyday occurrence for her. We extracted the tooth and discussed some options for replacing it in the future, and I have a follow up appointment with her in a week. It was really a great experience, I've already made appointments for my daughter and wife. She really is a great dentist and after years of not paying attention to my teeth dental care has become a top priority for us now!
Review of Affordable Dental Care