My Acne Treatment Experience with Dr. Osman and Douglaston Dermatology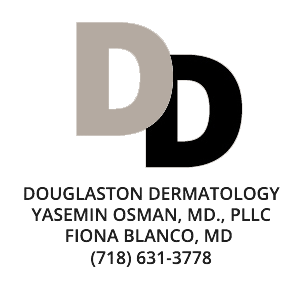 718-631-3778

Over the past year or two since graduating high school, my acne has been completely out of control! I always suffered from some form of acne throughout my teens, but it was nothing out of the ordinary teenage acne issues and it would always come and go. Because of this I never really paid much attention to it and kept a decent routine of washing my face, and applying acne creams at night – never thinking I needed much help in this regard. But only after leaving home and moving into my dorm in college, and my daily routine completely changing, as well as my stress levels has my acne been going crazy! I got treatment from Dr. Yasemin Osman and Douglaston Dermatology over the past year, and they have been working with me to finally get it under control. It took almost a year, but my acne is completely gone! My skin hasn't been this clear for a long time. I had such a good experience with Dr. Osman, I would recommend her to anybody I know!

As I mentioned my acne was never an issue until I entered college. Living at home I always kept the same routine, class, home, some days I had work, but I was pretty much always eating pretty good and at regular times, and going to bed at a reasonable time. And most of all high school was easy for me, I never had to stress over tests or classes much. Aside from SAT prep nothing was ever that stressful throughout those years, and I think stress played a huge role in my acne flair ups. Once I moved into my dorm room at college though everything changed. It was my first time living on my own, in another state, hundreds of miles from home, and my schedule couldn't have been any different from what it was at home. My class schedule was also all over the place, and I didn't expect college classes to be so much more difficult from high school but they were – I actually had to put in a ton of time after class for homework, projects and studying. This really messed up my daily routine, and made it so I had no clue when I would be getting to bed. Some nights I would be up till 4 am in the library, other nights I would be out with friends, and the lack of sleep and difficult class schedule really took its toll. Some days I wouldn't eat until 4pm, where I would have one giant meal and be good for the day. Other days I would be snacking on chips and protein bars all day, without having a real meal. I was really all over the place my freshman year, and it showed on my face. My face was constantly red, and I would wake up with pimples popping up every other day. This pattern continued into my sophomore year, and even though I got a little better with time management my acne was still very bad. I went from no acne in high school to having red blotches on my cheeks all the time, pimples popping up on my neck and beard area. It was really becoming a problem and affecting my confidence. The summer after my mom and I decided to visit a dermatologist and try to find a solution since I had tried everything I could at the drug store and it just made my face more irritated. Thats when I found Dr. Osman.

Douglaston Dermatology is right by my parents home in Queens, and its in a nice quiet area, with tons of parking – I could be there in 5 minutes from my home on most days, local driving. My initial consultation was great, Dr. Osman was so attentive and listened a lot, and didn't appear worried at all about my skin which made me feel like she knew exactly what to do. My skin was really bad at this point, and it would sting all the time, so I was worried that I'd be told something a lot worse. She did a careful analysis of my skin, asked a ton of questions and went over my skincare routine with me in the past. This was the most helpful part of the treatment with her honestly. I knew any doctor could give me some strong prescription acne medication or something to put on my face, and she definitely did, but she also focused a lot on my skincare routine and bad habits I had. My skincare routine was terrible at this point, I was washing my face constantly, and I didn't realize but I was only irritating it more. In my skincare analysis she pointed out how sensitive my skin was and that I would need to be more gentle and take certain steps. One thing that helped a lot was wearing sunscreen, since the sun was very irritating on my skin – something I barely ever did before. She made some suggestions, things like washing my pillow more, or using facial towels at certain times, and also prescribed me some topical treatments. And we also booked a follow up appointment for a skincare treatment she recommended I get. Over the next few months, I was back and forth to Douglaston Derm every few weeks, and she had me on a really good skincare routine. What was my favorite part was that she realized how crazy my schedule was at school and helped me understand the best ways to fit skincare into my current schedule and instead of using the random stuff I would see online or at the drug store, she set me up with cleansers and products that were made specifically for my skin type. This helped me so much. Going back to school I was able to continue on routine, and within a few months my skin was way better, and just being consistent with her treatments and everything she recommended my acne is completely gone. Aside for a few random breakouts here and there my skin is looking clear as its ever been!
Review of Douglaston Dermatology